Motorola launches Moto E5 Play android go edition with bigger display at affordable price
Motorola launched its latest flagship smartphones Moto E5 and Moto E5 Plus into the mobile market in India. The Moto E5 series is the company's latest entry-level and budget-friendly smartphone in addition to other devices from the company.
The company has now announced a cheaper version into the already affordable Moto E5 series, with the launch of "Moto E5 Play" globally which is an Android Go Edition even though the Moto E5 Play is a bit of downgrade compared to the standard Moto E5 Play smartphone.
ALSO READ: Motorola launches affordable Moto E5 and E5 Plus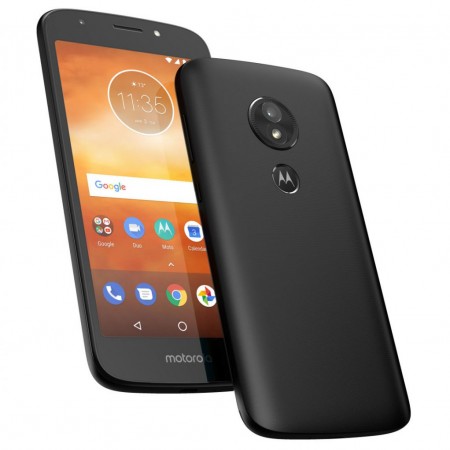 The Android Go Edition is specifically optimized for entry-level smartphones to effectively run and process apps within its hardware power including Google apps such as Google™ Go, YouTube Go, and the Google Assistant for Android™ (Go edition).
Unlike what is seen in the initial Moto E5 Play, the E5 Play Android Go Edition comes with some noticeable difference such as the bigger screen, less RAM, and a smaller battery; all these at a more cheaper price.
ALSO READ: Infninx Mobile unveils Smart 2 and Smart 2 Pro in Nigeria with dual 4GLTE, 5.5-Inch HD+, 3050mAh battery
The Moto E5 Play Android Go Edition sports a 5.84″ inches with 480 by 854 pixels resolution of 18:9 aspect ratio, powered by a 1GB RAM and 2,100 mAh battery capacity.
The Android Go Edition pack some of the standard Moto E5 Play specifications which include a chipset of Snapdragon 425, 16GB internal storage, a fingerprint scanner, a rear camera of 8MP and 5MP for the selfie-taking with both cameras having LED flash.
The Moto E5 Play Android Go Edition will come in Black, Dark Lake, and Flash Gray colors, with a price tag of €109 / £99.95 / NGN 45,000 respectively.
You may be interested