Samsung Galaxy Note 9 will look like Note 8; with 4,000 mAh battery capacity among other changes
The Samsung Galaxy Note 9 is expected to be announced at an event in NYC on August 9 if the launch date is not changed. The upcoming smartphone is expected to pack some of the specifications from the Galaxy S9 Plus.
READ ALSO: MTN offices on Lock-down over the non-unionism saga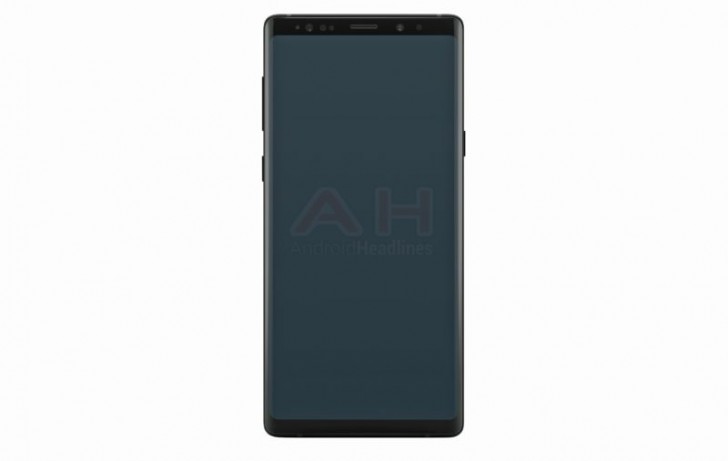 It has now been revealed in a render leak that the Samsung Galaxy Note 9 will look just like its Predecessor (Note 8) with some slight changes, as it appears in the Galaxy S8 and S9 apart and the Galaxy S8 Plus and the S9 Plus with the front view.
As revealed in the image above, which shows a purported leaked press render of the upcoming Galaxy Note9 with similarity with its predecessor (Note8).
READ ALSO: Nigeria's active mobile phone users hit 162million in May 2018 – NCC
Although, with the image above it shows that there will be some changes as the bottom bezel is a little smaller than the Note8 with the corners more curved and a bigger screen size of 6.4 inches.
However, with all these similarities the bigger design change will happen at the back, as rumored earlier, It will have a rear fingerprint sensor which will sit below the dual camera setup.
READ ALSO: Huawei to unveil TalkBand B5 alongside Nova 3 smartphone on July 18
And the main difference will happen with the battery as it is rumored to pack a big 4,000 mAh battery capacity (which is very unlike Samsung) and an enhanced S Pen stylus with Bluetooth support.
You may be interested